I have seen a lot of sexy spandex swimsuits over the years but none of them have ever compared to the designs that I have bought in the last few months. I found a site online that is selling such erotic looking designs that I simply had to buy them even if I am never able to wear them out in public. There are some things in life that I really want to give a try, but I know that there are a lot of people out there that wouldn't appreciate it as much as I do. I feel that spandex is one of those things.
Not all spandex swimsuits that I have seen are of an erotic nature though. I have seen plenty of them that I would be able to wear around on the beach or even down to the park, but they just don't turn me on as much. I feel that wearing things that turns you on and makes you happy is the first step in retaking control of your life again. Since I don't find them all that interesting I probably won't ever buy any of them even though I do like the basic designs.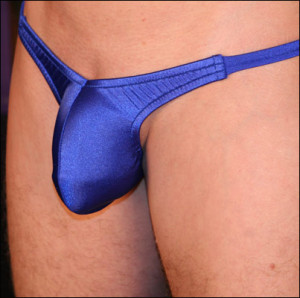 One of these days I will get a chance to wear my spandex swimsuits out in public. I wish it would be tomorrow but, even though that is a dream, I will still enjoy wearing them around the house for now. But as soon as that day arrives; I will more than likely be the first guy out on the beach wearing his erotic spandex. I am sure there will be others out there doing that as well and we can have all kinds of fun together when it does finally happen. Just think of what the world would end up being like if guys were allowed to wear whatever they want out in public like women get to. That is a day that I highly anticipate.